One week in Slovenia: Ultimate holiday itinerary for 2023
Disclosure: This post may contain affiliate links, which means we may receive a commission if you click a link and purchase something. Please check out our disclosure policy for more details.
One week in Slovenia is ideal for exploring this green and sustainability-focused European destination.
Slovenia has beautiful mountain ranges, ski resorts and picturesque lakes, located between Italy, Austria, Hungary, and Croatia.
One week in Slovenia should give you enough time to experience some of the highlights of this compact and charming country.
Slovenia's diverse geography is one of its major attractions. The Julian Alps dominate the northern part of the country with mountain ranges, glacial lakes, and prime hiking destinations.
Moving southwards, you'll encounter rolling hills, picturesque vineyards, and charming rural landscapes, perfect for wine enthusiasts and those seeking a slower pace of life.
The southwestern region of Slovenia is where you'll find a beautiful coastline along the Adriatic Sea, dotted with charming coastal towns like Piran and Portorož.
One week in Slovenia
Slovenia's compact size belies its impressive diversity of landscapes, history and cultural heritage.
The country is a tapestry of nature's beauty, from the Julian Alps in the north to the rolling hills of wine country and the pristine Adriatic coastline in the west.
Hiking enthusiasts will find paradise in Triglav National Park, Slovenia's only national park, where you'll find dramatic mountains, crystal-clear lakes and trails through lush valleys.
Lake Bled is one of Slovenia's most popular places with tourists and locals and is a fairytale destination in Europe.
A turquoise alpine lake is adorned with a tiny island topped by the charming Bled Castle, while the church on the island adds to the magical ambience.
Slovenia travel guide
Slovenia is a brilliant destination for backpackers, couples and family holidays. It's an incredibly safe country and is easy to travel around in.
Many residents speak English, and there is a real focus on sustainability, slow travel and the environment.
Slovenia's embrace of eco-friendly transportation options, including an efficient railway network and bike-sharing programs, encourages visitors to explore the country in an environmentally responsible manner.
Local communities and businesses in Slovenia have embraced sustainable practices, promoting organic farming, locally sourced ingredients, and eco-friendly accommodations.
You can actively preserve Slovenia's pristine landscapes and cultural heritage by supporting these green initiatives.
Slovenia seven day itinerary
When planning a Slovenia holiday, you should decide where you want to visit, what you want to see and where you want to stay.
Slovenia might be small, but it is brimming with fun things to do and places to explore.
If you are wondering what to do in Slovenia, my bumper Slovenia guide will help you decide the best way to spend your time here.
My seven-day Slovenia itinerary includes things to do in Slovenia, where to stay and suggestions for what to eat so that you can plan your ideal Slovenia holiday.
We discuss travel planning on my weekly travel podcast – Travel Goals. If you love listening to travel podcasts, then make sure to subscribe to the Travel Goals podcast.
You'll learn what's new in the travel industry on this show. There are also travel hacks, destination inspiration and stories of travel adventures worldwide.
&np;
Slovenia itinerary
When you spend a week in Slovenia, I would recommend limiting your time to just four destinations and enjoy a spot of slow travel in Europe.
This way, you won't spend all your time moving around daily, and you can spend some time in each destination.
My 7-day Slovenia itinerary includes the following destinations:
Ljubljana
Lake Bohinj
Lake Bled
Bella Krajina
Day 1 Ljubljana
Slovenia's capital is one of Europe's greenest cities and is an outdoor haven with pavement cafes, street food and gorgeous parks.
The heart of Ljubljana beats in its enchanting Old Town, where cobblestone lanes wind their way past colourful Baroque facades, quaint cafes, and lively markets.
The iconic Triple Bridge, a harmonious union of architecture and engineering, is a testament to the city's unity.
A leisurely stroll along the riverbanks reveals charming artisan shops, lively street performances, and a warm atmosphere.
I recommend spending at least two days in Ljubljana so that you can delve into this fascinating Slovenian city.
Two days in Ljubljana
Two days in Ljubljana will require a little travel planning and scheduling. I would list the Ljubljana attractions you want to visit and the places you want to see in the city.
One of the best ways to get to know Ljubljana is to go on a walking tour with a local.
This way, you can see the main sights of Ljubljana with an experienced guide and discover the more off-beat places too.
Things to do in Ljubljana
To make the most of your two days in Ljubljana, buy a 48-hour Ljubljana Card. With this card, you get admission to over 20 museums and galleries, unlimited travel on city buses and bike hire.
Some of the best things to do in Ljubljana include:
Ljubljana Castle: Ascend to this medieval fortress for panoramic views and a glimpse into the city's history.
Central Market: Indulge in local flavours at this vibrant market, offering fresh produce and artisanal goods.
Dragon Bridge: Snap a photo with the iconic dragon statues, symbols of the city's mythology and strength.
Tivoli Park: Relax in this lush urban oasis, perfect for leisurely walks, picnics, and outdoor activities.
Metelkova Mesto: Discover Ljubljana's alternative culture in this unique and artistic urban space.
Ljubljana Cathedral: Marvel at this impressive cathedral's stunning Baroque architecture and religious history.
National Gallery: Discover Slovenian art from the Middle Ages to the modern era in this enriching cultural institution.
Boat Tour: Cruise the serene Ljubljanica River for a different perspective of the city's landmarks and bridges.
Visit Ljubljana Castle
Beautiful Ljubljana Castle is one of Ljubljana's main attractions and is located just above the city, on top of Castle Hill.
With origins tracing back to the 11th century, this formidable fortress has witnessed the ebb and flow of time, evolving from a medieval stronghold to a symbol of Ljubljana's identity.
You can reach the castle's towering spires and imposing stone walls by riding the funicular to the top of Castle Hill.
The castle also has a treasure trove of historical exhibits, engaging multimedia presentations, and interactive displays that provide a deep insight into the city's evolution.
What's inside Ljubljana Castle?
On your visit, you can explore the Pentagonal Tower, Castle Chapel of St George, Penitentiary, and Rustika Gallery and learn more about one of the key landmarks in Ljubljana.
The Outlook Tower is a real highlight, with panoramic city views and surrounding landscape.
You can also visit the Castle Chapel, where you'll find centuries-old frescoes and intricate Gothic architecture.
The Castle's historical exhibitions also delve into Ljubljana's medieval past, showcasing artefacts and tales of knights, battles, and medieval life.
Day 2 Ljubljana
Tivoli Park
Ljubljana's largest park is located smack bang in the city centre and is a fantastic place to go for a scenic stroll.
As well as being a beautiful green space, Tivoli Park has a range of activities, cafes and bars to explore.
There are even regular photographic exhibitions on the Jakopič Promenade, located in the middle of the park.
The International Centre of Graphic Arts is also located within the park and showcases a brilliant collection of contemporary prints and works on paper.
Cycle hire Tivoli Park
If you want to save money on a city break, chilling out in the park is a great way to keep costs down.
You can also explore the park by bike if you prefer. Ljubljana has a brilliant bicycle-sharing system, Bicikelj and the first hour of bike use is free.
My top tip is to buy a Ljubljana Card for your Slovenia trip. This card will give you free tickets to many museums, galleries and attractions.
You'll also get free bus travel and four hours of bike riding for free in the city.
Have lunch on the banks of the Ljubljanica River
The area has many well-preserved historic buildings, each reflecting various periods of the city's evolution.
The river bank area isn't just about architecture; it's a thriving cultural epicentre. Many quaint cafes, restaurants, and boutique shops dot the streets.
You'll also find the Central Market here, where stalls overflow with fresh produce, crafts, and local treats.
A lazy lunch on the riverbank of Ljubjanica is a great way to relax and unwind in the city. There are lots of cafes with river views and great eats.
Some of the best cafes in Ljubljana include:
TOZD
Cafétino
Spica Caffe
Cafe Čokl
Café Moderna
Ljubljana boat trip
See the city from the water on a tourist cruise of the Ljubljanica River.
Most riverboat rides last around 45 minutes and head towards Špica, where Ljubljanica splits into two.
On a river tour, you'll be treated to views of Ljubljana Castle, Cobblers' Bridge, Franciscan church, Triple Bridge, and charming baroque houses.
You can also see newer bridges such as Butchers' or Grain Bridge.
What to eat in Ljubljana
Slovenia's gastronomic heritage uniquely blends central European and cultural influences, traditional practices, and locally sourced ingredients.
In 2016 the leading Slovenian ethnologists divided the country into 24 gastronomic regions. As of January 2023, 24 Slovenian foods and products are also protected at the European level.
Here are some of the common Slovenian foods you can find in the capital and across the country:
Matevž – puréed beans with cracklings
Kranjska klobasa – sausage
Potica – dough cake]
Prekmurska gibanica – layered cake
Kraški pršut – Pork leg
Jota – a traditional soup
Zgornjesavinjski želodec – air-dried meat
Where to eat in Ljubljana
Ljubljana is an emerging culinary hotspot in central Europe. The city has a great selection of trendy restaurants, cafes and bars.
Some of the best places to eat in Ljubljana include:
Where to stay in Ljubljana
There's a great range of unique accommodations in Ljubljana. You can choose from smart hotels, quirky hostels, B&Bs, luxury resorts even a former prison!
The historic Old Town area is a popular choice for a central stay. Charming boutique hotels and guesthouses are nestled amidst cobblestone streets, offering easy access to iconic landmarks like the Triple Bridge and Ljubljana Castle.
Staying in this area allows you to wake up to the enchanting ambience of Ljubljana's architectural gems right outside your door.
Ljubljana's newer neighbourhoods provide contemporary hotels with sleek designs and urban comforts in a cosmopolitan setting.
These accommodations often come with additional amenities, such as fitness centres, rooftop terraces, and trendy restaurants, catering to those who appreciate a chic and vibrant atmosphere.
For a tranquil retreat, accommodations along the Ljubljanica River or near Tivoli Park offer a serene escape while still within reach of the city's attractions.
Imagine waking up to the soothing sounds of the river or the park's lush greenery, providing a refreshing contrast to the cityscape.
best hotels in Ljubljana
Some of the best places to stay in Ljubljana include:
Day 3 Lake Bohinj
Lake Bohinj is a picturesque alpine lake in the Julian Alps of northwestern Slovenia.
It's the largest permanent natural lake in the country and is often considered a quieter alternative to the more popular Lake Bled, offering a serene and unspoiled natural environment.
Adventure enthusiasts will find loads of outdoor activities at Lake Bohinj.
The options are as diverse as the landscape, from hiking and mountain biking through dense forests to kayaking or stand-up paddleboarding on the glassy surface.
Lake Bohinj is also the gateway to Triglav National Park, Slovenia's only national park. Here you can explore alpine meadows, dense forests, and rugged peaks.
Getting to Lake Bohinj
The lake is around an hour and 20 minutes away from Ljubljana by car. You can go on a Lake Bohinj day trip or stay overnight.
Ljubljana to Bohinj is connected via a regular domestic bus service on the Ljubljana-Bled-Bohinj route.
You can catch the bus from Ljubljana Bus Station, with services departing every hour, and you can also check the bus times online.
You can also take a train from Ljubljana to the nearby town of Bohinjska Bistrica, about 30 minutes away from Lake Bohinj.
From there, you can catch a local bus that connects to the lake, providing a convenient option for those who prefer a combination of train and bus travel.
If you want more flexibility, could you always hire a car for your Slovenia trip and explore at your own pace?
Things to do in Lake Bohinj
Lake Bohinj is a haven for outdoor enthusiasts. The area offers many activities, including hiking, cycling, fishing, kayaking, and swimming.
The lake's calm waters are perfect for various water sports, and the hiking trails around the lake and into the Julian Alps provide beautiful vistas.
Bohinjska Bistrica is the main commercial centre of Bohinj and is located 5km from the lake.
It's a good place to base yourself and to find and book outdoor activities around the lake. There's also a great selection of cafes and restaurants here.
What to do in Lake Bohinj
Here are some of the best things to do in the Lake Bohinj area:
Savica Waterfall: Hike to see the cascades of Savica Waterfall – a natural spectacle.
Vogel Ski Resort: Hit the slopes in winter or take a cable car ride for panoramic views and alpine adventures.
Triglav National Park: Discover diverse landscapes, hike scenic trails, and encounter Slovenia's highest peak, Mount Triglav.
Church of St. John the Baptist: Admire the reflection of this charming church in the lake, a perfect spot for photos.
Water Sports: Kayak, swim, or paddleboard in the clear waters of Lake Bohinj, surrounded by pristine nature.
Hiking in Lake Bohinj
Hiking in Lake Bohinj, Slovenia, is an adventure through a pristine alpine landscape that seems straight out of a fairy tale.
With a network of trails that wind through dense forests, along crystal-clear streams, and ascend to jagged peaks.
The diverse range of hiking trails caters to all levels of hikers, from casual walkers to avid mountaineers seeking a challenge.
With a comprehensive Julian Alps of Slovenia walking guide, you can plan your hikes in Lake Bohinj and the Julian Alps area.
Lake Bohinj hiking trails
There are several popular hikes in the Lake Bohinj area and beyond.
The iconic Seven Triglav Lakes trail takes you through high mountain terrain, revealing a series of glacial lakes tucked amidst rugged peaks.
Alternatively, the Bohinj Basin offers less strenuous paths, guiding hikers through lush meadows and tranquil forests.
Hiking in Slovenia
One of the most popular hikes is the Vogar Panorama trail, which rewards hikers with unparalleled views of Lake Bohinj and the surrounding Julian Alps.
The path leads to a vantage point that offers a panoramic vista, where the glistening lake below contrasts against the dramatic backdrop of towering peaks.
For those seeking a challenge, the ascent of Mount Triglav, Slovenia's highest peak, is a pinnacle accomplishment.
The journey includes breathtaking alpine scenery, rocky terrain, and the camaraderie of fellow adventurers.
Atop the summit, you'll be rewarded with awe-inspiring vistas stretching as far as the eye can see.
Lake Bohinj boat trips
A boat trip on Lake Bohinj will give you incredible views of the mountains and the pristine alpine waters.
There are several scenic boat trips available on the lake to choose from. The Ladja Bohinj Tourist Boat is a popular and reasonably priced boat trip offering audio commentary.
If you like paddling, you can also paddleboard and kayak on the lake and glide on water in glorious surroundings.
Several adventure companies in the area offer kayaking experiences and courses to improve your paddle skills.
Visit Savica waterfall
Savica Falls is one of the most iconic and well-known waterfalls in Slovenia. Crystal-clear water cascades 78 m into a vivid emerald-green river pool below.
The waterfalls are famously immortalised by Slovenian poet France Prešeren, in his poem 'Krst pri Savici'.
It's a great place for a hike, but you must be reasonably fit as the trail through high gorges and rocky walls can be tricky.
How to get to Savica Waterfall
Hike to the waterfall from Ribčev Laz; this 11km trek should take 2-3 hours, depending on pace.
You can also take a free shuttle bus to the waterfalls departing from the Bohinjska Bistrica parking lot to Ukanc village and reach the falls by foot via a marked trail.
Once you arrive, there's a pay cabin, where you pay your small entrance fee to Savica Waterfall.
Alternatively, you can book a Lake Bohinj and Waterfall Savica Tour with a local guide and pick up.
Where to stay in Lake Bohinj
There's a great selection of places to stay near Lake Bohinj. Choose from hotels, eco-resorts, campsites and hostels.
Some of the best places to stay near Lake Bohinj include:
Day 4 Lake Bled
Dreamy Lake Bled is the crown jewel of Slovenia; this pretty lake is also one of the most charming fairytale destinations in Europe.
Located in northwestern Slovenia, at the foot of the Julian Alps, Lake Bled is shrouded in folklore and legends.
It's said that fairies once inhabited this ethereal area, and the island's church bell grants wishes.
The first thing you'll notice about the lake is the small island with a pretty church in the middle.
This 17th-century church is dedicated to the Assumption of Mary and is known as the 'Church of the Assumption'.
Nearby, Bled Castle – which dates back to 1004 – stands atop a 460-foot cliff on the lakeshore.
How to get to Lake Bled
The most convenient way to travel between Lake Bohinj and Lake Bled is by car.
The scenic drive takes approximately 30 to 40 minutes, allowing you to soak in the picturesque landscapes of the Julian Alps.
You can also travel from Bohinj to Lake Bled via the local bus service. The journey takes around 1 to 1.5 hours, depending on the route and stops.
You can also do a day trip to Lake Bled from Ljubljana if you're basing yourself in the capital.
Things to do in Lake Bled
Lake Bled has many recreational activities, water sports and hikes to entertain you. Here are some of the best things to do in Lake Bled:
Pletna Boat to Bled Island: Sail to the islet, climb 99 steps to the Assumption Church, and ring the "wishing bell."
Bled Castle: Explore a medieval fortress perched high above the lake, with lush views and historical insights.
Ojstrica and Mala Osojnica Hikes: Trek to viewpoints for panoramic snapshots of Lake Bled's beauty.
Vintgar Gorge Adventure: Discover turquoise waters, wooden walkways, and nature's artwork just a short distance away.
Cycling and Horseback Riding: Pedal or trot around the lake's scenic trails, soaking in the natural beauty.
Boat trip to Bled Island
One of the best things to do in Lake Bled is to take a boat trip to tiny Bled Island in the middle of the lake. The Island has a historic church, an art gallery and a small museum.
Traditional Pletna boats primarily transport visitors to Bled Island, where the Church of the Assumption stands.
Pletna Boats are recognizable by their distinctive shape and features. They are flat-bottomed wooden boats with pointed bows and a covered seating area in the centre.
The boats accommodate around 18 seated passengers, making them perfect for small groups.
What truly sets Pletna boats apart is the traditional rowing technique used by the oarsmen, known as "pletnarji."
The oarsman stands at the back of the boat and uses two oars to row in a unique standing position.
This technique requires skill, strength, and balance and has been passed down through generations.
At the lake, you'll find various local agencies and boat operators that offer Pletna boat rides. You can also book online.
Lake Bled hiking
There are many fun hikes in and around Lake Bled for trekking enthusiasts. Some of the best Lake Bled hikes include:
Ojstrica Viewpoint Trail
Bled Castle Hill Trail
Mala Osojnica Trail
Vintgar Gorge Trail
Ojstrica and Mala Osojnica Trails
These two trails are arguably the most popular and rewarding options for hikers seeking panoramic views of Lake Bled and its surroundings.
The Ojstrica trail is relatively steep but short, leading to a scenic viewpoint that provides a vista of the lake and its famous island.
The Mala Osojnica trail, while longer, offers equally magnificent vistas and an opportunity to capture the perfect postcard-worthy shot.
Both trails start near the campsite on the eastern side of the lake and offer an unforgettable hiking experience in Slovenia.
Vintgar Gorge Hike
Located just a short distance from Lake Bled, this scenic hike is relatively easy and suitable for active families.
A well-maintained wooden pathway winds along the Radovna River, passing through towering cliffs and offering striking views of waterfalls and emerald-green pools.
Straža Hill Trail
For a leisurely hike that doesn't compromise on scenic beauty, the Straža Hill trail is an excellent choice.
Accessible via a chairlift ride from Bled, this trail leads to an observation tower offering panoramic views of Lake Bled, Bled Castle, and the surrounding Julian Alps.
The hike suits all ages and fitness levels, making it a perfect family-friendly activity.
Visit Vintgar Gorge
Vintgar Gorge is a 1.6 km long and 250m deep gorge in Triglav National Park. The Radovna River has carved out the gorge leaving cascading waterfalls and crystal-clear pools.
Here, the Gorge trail winds along the river with wooden walkways and bridges that take you through lush vegetation and turquoise waters.
At the trail's midpoint, you'll find the Šum waterfall, the centrepiece of Vintgar Gorge. This towering natural spectacle crashes down from a height of 13 meters (43 feet) and makes for fantastic photos.
Can you walk to Vintgar Gorge from Lake Bled?
You can walk from Bled to the Vintgar Gorge entrance in around one hour. The distance is 4.5 kilometres each way, and the route takes you through a mix of paved and gravel paths.
Another option is to do a self-guided 4-hour eBike tour from Bled. On this sustainable tour, you can ride a quality, comfortable Scott Swiss-made electric bike through the green landscapes.
A free shuttle from Bled is also available in July and August. You can see the timetable online and plan your journey.
Try the famous Bled Cream Cake
The iconic Bled Cream Cake, known locally as "Kremšnita, was created in 1953 by confectioner Ištvana Lukačević whilst he was working in the Hotel Park.
This perfect square of deliciousness contains puff pastry atop layers of light vanilla cream and custard, with a dusting of powdered sugar
You can get cream cake in most cafes and restaurants in Bled, but Hotel Park is probably the best place to eat it.
Where to stay in Lake Bled
If you want to stay overnight, a great selection of places near Lake Bled cater to all preferences and budgets.
Choose from swish lakeside hotels, boutique guesthouses, hostels and spa resorts.
Some of the best places to stay near Lake Bled include:
Days 5, 6 and 7 Bela Krajina Region
The Bela Krajina region is located in the southeastern part of Slovenia, near the border with Croatia
Here you'll find diverse landscapes along the River Kolpa that borders Slovenia and Croatia with rolling hills, fertile plains, and dense forests.
This under-the-radar destination is a slice of authentic Slovenia with handicrafts, local wines, small villages, regional food and traditional events.
Outside of Slovenia, the region is not massively well known and is a brilliant destination if you love exploring untouristy destinations.
3 days in Bela Krajina is a great amount of time to explore the area and base yourself at BIG BERRY Kolpa Luxury Lifestyle Resort.
How to get to Bela Krajina
The Bela Krajina region is around 156km from Lake Bled and 100km from Ljubljana. You can travel from Lake Bled via Ljubljana as you'll have better transport options from the capital.
The easiest way to get to Bela Krajina is to hire a car, making exploring the region much easier.
If you want t use public transport, you can catch a bus from Ljubljana to Črnomelj, a major town in the Bela Krajina region.
Upon arriving in Črnomelj, you can hire a taxi or use local transportation to reach your desired destination within Bela Krajina.
More information about Slovenia's public transport system can be found online.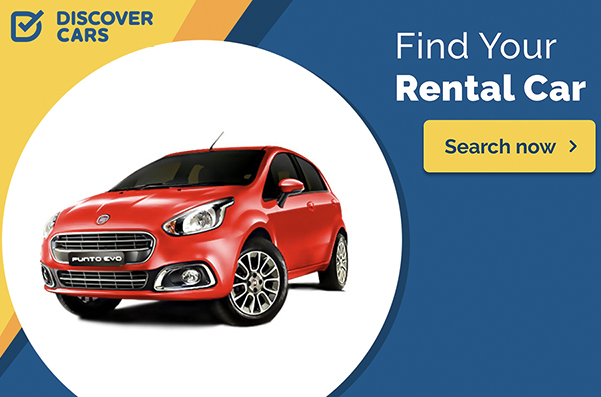 Stay at BIG BERRY Resort in Bela Krajina
When visiting the Bela Krajina region, I highly recommend you stay at the BIG BERRY Luxury Lifestyle Resort in Primostek.
With its blend of nature, luxury, and local culture, this resort is located on the banks of the Kolpa River and offers a peaceful retreat in the Slovenian countryside.
Big Berry is a fantastic, laid-back base in the region, and they can also help you organise activities and trips in the area.
At the risk of sounding frightfully hipster, Big Berry is more than just a glamping site; it's a concept.
Why you should stay at Big Berry
Staying at Big Berry is a living, authentic experience in partnership with the local community, suppliers and artists.
One of the best things about the BIG BERRY Resort is its commitment to showcasing the local culture of Bela Krajina.
You have a unique opportunity to engage with the community, interact with artisans, and learn about traditional crafts.
The resort frequently hosts workshops, allowing visitors to try their hand at activities such as pottery, beekeeping, and woodworking.
They can also help you book outdoor activities, wine tours and craft workshops.
Big Berry Accommodation
The resort has a collection of modern and stylish mobile homes designed to provide comfort and convenience.
Stay in one of their luxury lodges on the River Kolpa, and let the friendly staff help you plan your Bela Krajina itinerary.
You can drive to Big Berry from Lake Bled and park on the site for free. Alternatively, if you are arriving by public transport, get in touch to enquire about shuttle services and pickups.
Things to do in Bela Krajina
Bela Krajina is a nature lover's paradise with rivers, rolling hills, hiking and biking trails and swimming spots.
The region also has a rich cultural heritage, strongly emphasising traditional crafts, folklore, and customs.
Traditional events and festivals, often featuring music, dance, and local cuisine, are an important part of the cultural identity of Bela Krajina.
It's also home to several museums and historical sites that offer insights into the region's history and cultural heritage. These include the Črnomelj Regional Museum and the Kostel Castle.
What can you do in Bela Krajina?
Here are some of the best things to do in the Bela Krajina region:
Try Traditional Crafts: Engage in hands-on workshops on pottery, beekeeping, and woodworking, and connect with local artisans.
Kayak Kolpa: Embark on a river adventure by kayaking on the Kolpa River, surrounded by natural landscapes.
Visit Črnomelj: Explore the charming town of Črnomelj, with its historic sites, museums, and vibrant local culture.
Wine Tasting: Discover the region's viniculture by visiting local wineries and sipping exquisite Bela Krajina wines.
Hike Hidden Trails: Discover picturesque hiking trails that lead you through lush forests, rolling hills, and panoramic viewpoints.
Kostel Castle: Journey back in time with a visit to Kostel Castle, an ancient hilltop fortress offering captivating views.
Hiking in Bela Krajina
There are multiple well-maintained hiking trails in Bela Krajina, and you can grab a hiking trail map at any Tourist Information Centre.
Here are some of the popular hiking trails in the Bela Krajina region:
Kolpa River Trail: Follow the serene Kolpa River, its emerald waters guiding you through lush forests and idyllic meadows.
Lahinja Hill Summit: Ascend Lahinja Hill for panoramic sunrise and sunset views that stretch over the picturesque landscape.
Črnomelj Plateau Path: Explore the undulating terrain of Črnomelj Plateau, and see impressive vistas of surrounding valleys.
Gradac Castle Trail: Take a historical journey to Gradac Castle, traversing ancient paths and reliving the past.
Wine tasting in Bela Krajina
Bela Krajina is a wine-producing region in Slovenia, home to several boutique wineries and vineyards.
The rolling hills of Bela Krajina have an array of manicured vineyards that produce exceptional wines, often crafted from indigenous grape varietals.
Bela Krajina's wine palette is as diverse as its landscapes. Every sip unveils a new facet of the region's character, from elegant white wines with floral and fruity notes to robust reds exuding earthy flavours.
Don't miss the opportunity to sample their unique speciality, Metliška Črnina, a red wine with a distinctive blend of local grape varieties.
Bela Krajina vieyards
Several local wineries in Bela Krajina welcome wine-loving visitors. Visit a vineyard and engage with passionate vintners eager to share their knowledge, stories, and love for their craft.
You'll gain insights into the intricate art of winemaking, from grape cultivation to the artful blending that results in each bottle.
The Malnarič vineyard, one of the biggest wineries in the region, is one of the best places to sample Slovenian wines.
If you visit this vineyard at the right time of year, you can help pick the grapes that will become Belokranjec wine.
If you're staying at the BIG BERRY Luxury Lifestyle Resort in Primostek, you can ask staff to arrange local wine tours and tastings.
Explore the River Krupa Spring
Take a hike to the River Krupa source to see Slovenia's most ethereal scenery and turquoise waters.
The source lake is located beneath a picturesque 30-meter rock cliff and is one of the most beautiful Slovenian Karst springs.
[I had to google what exactly a Karst spring is. It's a spring that's part of a karst hydrological system. You learn something new every day right?
From the learning trail next to the river bed, through the footbridge and past the three mills and the "Judovska hiša" cave, you'll find the famous "Congeria jalzici" cave shell and the white olm.
If you're staying at the BIG BERRY Luxury Lifestyle Resort in Primostek, you can ask staff to arrange a day trip to the spring.
Visit the Kuzma Homestead
Visit the tranquil Domacija Kuzma, a historic, family-run homestead in gorgeous surroundings where you can camp overnight in a lush meadow.
Here you can book a guided tour of the old castle mill, picnic by the river or ride a canoe.
The mill is right by Kolpa River and is a lovely place for a stroll along the pebble beach and the river banks.
If you're staying at the BIG BERRY Luxury Lifestyle Resort in Primostek, you can ask staff to arrange a day trip to the Kuzma Homestead.
Try traditional dishes of Bela Krajina
There are a variety of traditional dishes of Bela Krajina that you can try. Big Berry Resort can help you organise trips to local restaurants and food producers in the area for tastings.
Some of the traditional dishes from Bela Krajina include:
Belokranjska pogača: a flat round sharing bread topped with salt and cumin and scored with lines.
Belokranjska povitica: rolled filo pastry with cheese and clotted cream filling.
Belokranjski žlinkrofi: pasta dough dumplings
Belokranjska šara: Vegetable and bacon stew
One of the most famous specialities in Bela Krajina is pogača. This flat round bread is topped with egg and sprinkled with caraway and coarse-grain salt.
The bread is scored so that it is easy to tear off in chunks and share with people.
It's widely available in most restaurants and cafes in the region and is moreish.
Where to eat in Bela Krajina
If you want to try traditional food in Bela Krajina, the Big Berry Resort can recommend local restaurants serving authentic dishes and marvellous local wines.
Some of the best places to eat in Bela Krajina include:
Gostilna Műller
Restavracija Štajdohar
Gostilna Pezdirc
Gostišče Veselič
Gostišče Kapušin
Hotel Bela krajina
Where to stay in Bela Krajina
A wide range of Slovenia vacation rentals, including lodges, hotels, and campsites, are available in the Bela Krajina region.
You can find Bela Krajina hotel deals on booking sites such as Booking.com and TripAdvisor and book your accommodation in advance.
A popular option is to go glamping and camping near the River Kopla, one of Europe's warmest and cleanest rivers. One of the best campsites in the area is Camping Bela Krajina.
Stay at BIG BERRY Luxury Lifestyle Resort
We stayed at the upscale, eco-friendly BIG BERRY Kolpa Luxury Lifestyle Resort located on the banks of the Kopla River.
This unique resort consists of a reception and contemporary, self-catering lodges that can suit a selection of group sizes.
Each lodge is air-conditioned and features several amenities including:
Fully equipped kitchen
Common area
Flat-screen satellite TV
private bathroom
safe deposit box
Our lodge came with its own private jacuzzi, which I was a huge fan of, especially with a glass of fizz.
Day 7 Ljubljana
On the last day of your week in Slovenia, head back to the capital to continue your journey or head home.
You can either drive back to Ljubljana if you have a hire car or take a direct train from Metlika to Ljubljana. The journey takes around 2h 40m.
Or, you can take the bus from Metlika to Ljubljana; more information can be found online.
Getting to Slovenia
There are several ways you can reach Slovenia from the UK or other destinations in Europe. Depending on your budget and time allocation, you can travel by plane, train or bus.
Flights to Slovenia
You can fly to Slovenia from the UK from airports such as London Heathrow, London Gatwick, and Manchester to Slovenia's primary airport, Ljubljana Jože Pučnik Airport (LJU).
I found flying into Croatia or Venice much cheaper, though, and then you can take a train to Ljubljana.
You could always extend your trip by flying to Venice and then spending 3 days in Venice, before heading to Slovenia.
Train travel to Slovenia
While there is no direct train connection between the UK and Slovenia, you can still enjoy a scenic train journey combined with a ferry ride or a short flight.
Eurostar and TGV: Begin your journey by taking the Eurostar train from London to Paris or Brussels. You can then catch a high-speed TGV train from Munich, Germany.
Munich to Ljubljana: After reaching Munich, you can opt for an overnight train to Ljubljana or take a flight to Ljubljana Jože Pučnik Airport. The train journey offers a comfortable and picturesque route, allowing you to enjoy the changing landscapes as you travel.
Slovenia Travel Tips
Booking in Advance: To secure the best deals on flights or train tickets to Slovenia, consider booking well in advance. Prices tend to rise as the travel date approaches.
Travel Documents: Ensure you have a valid passport and check if you need a visa to enter Slovenia.
Local Transportation: Once you're in Slovenia, the country has an efficient and well-connected public transportation system, including buses and trains, making it easy to explore different regions.
Time Zone: Slovenia operates on Central European Time (CET), one hour ahead of the UK
Currency: The currency of Slovenia is the Euro (€)
Is Slovenia cheap for a holiday?
Slovenia offers a fantastic blend of affordability and quality, making it a budget-friendly destination for a memorable holiday.
While prices can vary depending on the region and specific activities, overall, travellers will find that accommodations, dining, and transportation are often more cost-effective compared to other European destinations
Budget Traveller: On a budget, you might spend around €40 to €60 per day in Slovenia. This would include staying in budget accommodations, using public transportation, eating at affordable local eateries, and visiting mostly free or low-cost attractions.
Mid-Range Traveller: For a more comfortable experience with mid-range accommodations, dining at various restaurants, and participating in various activities, you might expect to spend around €80 to €120 per day in Slovenia.
Luxury Traveler: If you're looking for luxury accommodations, fine dining, guided tours, and upscale activities, your daily expenses in Slovenia could range from €150 to €300 or more.
1 week in Slovenia
In just one week, Slovenia unveils a world of wonders. From the charming embrace of Ljubljana's cobblestone streets to the enchanting serenity of Lake Bled, this captivating nation leaves an indelible mark on the soul of every traveller.
Cascading waterfalls in Triglav National Park, the allure of coastal towns like Piran, and the rich history of Predjama Castle are but glimpses into Slovenia's multifaceted beauty.
Whether feasting on traditional cuisine or embarking on scenic hikes, Slovenia's harmonious blend of nature, culture, and adventure creates an unforgettable travel experience.
If you're looking for cheap Slovenia holidays, then make sure to search for Slovenia holiday deals online and start planning your dream trip now.
Slovenia Vacation FAQ
Q: When is the best time to visit Slovenia for a holiday?
The ideal time to visit Slovenia is from May to September, with pleasant weather for outdoor activities. Winter brings the magic of skiing and holiday mark
Q: How can I explore Slovenia on a budget?
Consider travelling during the shoulder seasons, using local transportation, and opting for guesthouses. Free walking tours in Ljubljana and public museums offer budget-friendly experiences
Q: What are the top outdoor activities in Slovenia?
Slovenia is a paradise for outdoor enthusiasts. You can go hiking in Triglav National Park, cycling along the Julian Alps, and rafting in the emerald waters of Soča River.
Q: How do I travel around Slovenia?
Slovenia has a well-connected public transportation system, including trains and buses. Renting a car is ideal for exploring remote areas.
Q: Can I visit Slovenia for a winter holiday?
Slovenia offers excellent skiing and winter sports opportunities in the Julian Alps, with resorts like Kranjska Gora and Vogel.
Q: How safe is it to travel to Slovenia for a holiday?
A: Slovenia is considered one of the safest countries in Europe, with low crime rates and welcoming locals, making it an ideal destination for a worry-free holiday.
Recommended travel resources
Flights: To search for flight deals, check out sites such as Skyscanner and Google Flights to compare the costs of flights and to book.

Accommodation: I use Booking.com for most of my hotel bookings as they have fantastic flexibility and cancellation.
Airport Parking and Lounges: Save money on airport & travel extras, including; airport parking, airport hotels, and airport lounges with Holiday Extras.

Travel Insurance: I highly recommend you always get travel insurance – I use the Post Office Travel Insurance for single trip coverage and Safety Wing for comprehensive travel medical insurance.

Car Hire: I use Discover Cars to hire cars abroad as they have free cancellation, free mileage and no card fees.

Travel Money: I recommend Post Office Travel Money as you can get competitive rates and 0% commission for your holiday cash.
E-sim Cards: Use Airalo's eSIM app to buy an eSIM for 200+ countries and stay connected when you travel abroad.

For more travel tools, head to my bumper travel resources page now!
Love this post? Why not pin it and share it?
Portia has spent years traversing the globe and having many misadventures. She now works as a freelance travel journalist, editor of Pip and the City and hosts the Travel Goals Podcast. She specialises in adventure travel, destination guides and city breaks. Her work has appeared in The Times, National Geographic and Lonely Planet. She can normally be found hiking, swimming outdoors in icy waters, or drinking coffee in bougie cafes.